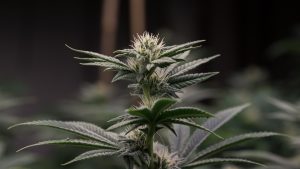 Growing cannabis is an artful science. The math of growing fruitful and healthy cannabis buds is just as important as the tender, love and care growers put into their efforts and harvest. An important corne rstone of maintaining a vigorous and bountiful plant and yield is lighting.

Growers from novice to veteran understand the importance of lighting for their cannabis plants. This article will assist you in understanding the fundamentals of the lighting spectrum. 
What is the Lighting Spectrum?

Since the 80's, government agencies such as NASA have been trialing the effects that LEDs have on plants. We have learned that different ranges of light have many different effects on plants, especially cannabis.



To the naked eye, light only appears white. However, the reality is that light comes in a range of recognizable colors. If you have ever witnessed a rainbow after a storm, then you have an understanding of the spectrum.

The complete spectrum of light (pictured below) is an electromagnetic spectrum that ranges from infrared lights to ultraviolet (UV) light. The light spectrum is also measured in nanometers (nm).

Visible light can range anywhere from 380 nanometers to approximately 750 nanometers. Every organic being on this planet is dependent on light to thrive and survive.

Although sunlight allows a complete spectrum in the form of wavelengths to organic life, it can be quite inefficient for indoor growers. Below, we have provided a fundamental guide to understanding which level of lighting is most effective:
Lighting and the Vegetative Stage
Most studies have shown that lights in the Ultraviolet range are extremely beneficial for the overall body of the plant. Ultraviolet lights, or simply 'blue light' is essential in promoting and maintaining healthy and hearty leaves during the vegetative stage.

This is achieved indoors by using lights such as compact fluorescent lamps, or CFLs or metal halide light bulbs. The lights aforementioned are capable of producing 400 to 500 nanometers of lights, or the latter end of the UV light spectrum.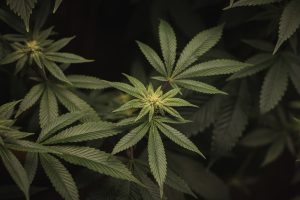 These lights mimic the Sun's ability to give off the appropriate amount of blue light during the Summer and Spring seasons. 460 nanometers are often regarded as the model number of nanometers of light for cannabis during the vegetative stage.

Green light (495-570 nanometers) has been proven to be the benefactor in yielding lettuce, however, this is not the case when cultivating cannabis.
Lighting and the Flowering Period


When your cannabis plants have become ready to enter the flowering period, the most effective light is infrared or red light. Infrared lighting falls in the range from 620 nanometers to about 780 nanometers.

The goal of the flowering period is to yield the most buds your cannabis plants can physiologically produce.

Scientists have shown that infrared lighting brings the rate of photosynthesis to its apex versus any other light on the spectrum. Some cases note that 660 is an exceptional number of nanometers to produce those big buds.

Infrared lighting imitates the red wavelengths showcased by our Sun during the dog days of Summer and Fall. There is also little evidence that yellow light (570-590 nanometers) is useful for cannabis in its flowering period.

Be sure to subscribe to our e-newsletters to stay informed on professional cannabis cultivation tips such as these and all things cannabis culture!