N-P-K: The Holy Trinity of Growing Cannabis
December 19, 2018 - Cultivation, Grow Help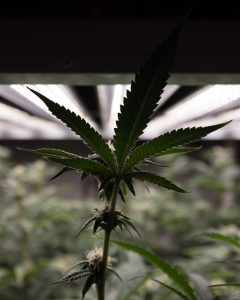 Many elements make up our world; they are helpful as well as harmful. When it comes to growing cannabis, your choice of medium is important. Moreover, the elements growers feed their cannabis are the factors that determine their plants' life, their yield and their overall health.
Keep reading for a WeGrow guide to the periodic elements that you should include in your soil. They will surely boost the growth of your garden!
Nitrogen (N)
The average grower recognizes Nitrogen as a 'fertilizer'. However, Nitrogen possesses many other beneficial properties. For cannabis to produce the proper sugars as well as photosynthesize effectively, Nitrogen is crucial.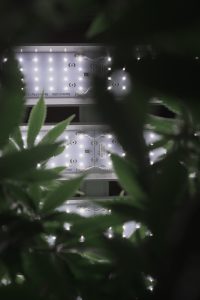 Thanks to this macronutrient, your cannabis yields those luscious thick hunter green leaves and bountiful buds. Conversely, most professional growers will inform you that your cannabis needs less Nitrogen during the flowering stage.
Potassium (K)
Second, we have Potassium (K). Most people hear the term 'potassium' and think of bananas. However, growers should understand that this macronutrient is also extremely integral to the health of your plants.

Growers also recognize this element as a fertilizer. They use potassium to promote effective water use, deter harmful pathogens and even strengthen their plants on a cellular level.
Moreover, growers use potassium to prevent the yellowing of their plants' leaves, which is a symptom of a cannabis plant stricken with a plant disease. By including the proper percentage of Potassium in the soil, they are sure to promote the overall vitality of their garden.
Phosphorus (P)
Lastly, we have Phosphorus (P). This element is also a macronutrient with its own share of tremendous properties. Similar to Nitrogen, Phosphorous plays a huge role in the photosynthesis of your cannabis plants. Thanks to Phosphorous, the energy absorbed by the cannabis plant can be effectively distributed throughout its parts.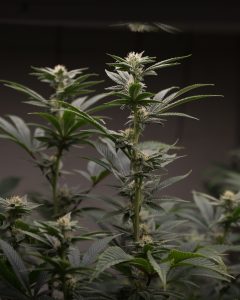 The metabolic control held by Phosphorus is essential to the overall plant health. Growers who add the appropriate amount of Phosphorus to their soil can yield fantastic results when it is time to harvest their cannabis.
The Magic Formula of Growing 
Now that you have a better understanding of Nitrogen, Phosphorus and Potassium, it is time to learn the balance between these macronutrients. Brands group these three fertilizers together as 'N-P-K' due to their periodic table representation. All plants, including cannabis, need a certain percentage of the 3 for optimal vegetation and flowering.
Professional growers will tell you that high levels of Nitrogen as well as Potassium coupled with high Phosphorus levels during the vegetative stage is quite ideal. When flowering your cannabis, it is preferred that growers substantially cut back on the Nitrogen while providing medium and high levels of phosphorus and potassium respectfully.
Be sure to subscribe to our e-newsletter to stay in the know on all grow tips, products and all things cannabis!



YOU MIGHT ALSO LIKE THESE