Which Nutrients are Best for My Plants?
December 12, 2018 - Cultivation, Grow Help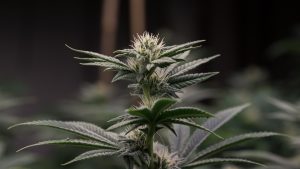 From the time your seedling germinates to the time you make your last feeding before harvesting mature buds –  the health, stability, and ultimately a satisfying yield depend instrumentally on the nutrients.
Understanding the specific needs of the cannabis plant is crucial for optimal growth. WeGrow is here to help guide you through the nutrient selection process. Following a timely feeding schedule during vegetative growth will ensure your young plants receive ample fortification and nourishment to prepare for the next step: the flowering cycle. Throughout the flowering cycle the cannabis plant requires certain new combinations of nutrients to make a fruitful bloom happen.
Keep reading for some exclusive WeGrow tips to make your nutrient search quick, painless and affordable:


Vegetative Growth:
As your seed, cutting or clone grows, it requires a base level of nutrient fortification to keep it on track. Since your (hopefully) healthy young cannabis plant has yet to have time to develop deficiencies, it is important to include a bit of preventative practice. This will ensure that it is getting accustomed to nutrients that will help it overcome problems later. "A" & "B" classified nutrients are a cannabis industry standard and are sold by many brands.
These nutrients will be your plants' regular feed for the entirety of its life cycle.
You should use these nutrients as a base in conjunction with other supplements that we will detail below:


Rapid Start:
RapidStart is a an extremely helpful solution that delivers nourishment to the roots of the plant, while simultaneously supporting the plant's growth and ultimate yield. This "rooting enhancer" can be used in both major stages of the cannabis plant's life cycle.
Cal Mag:
Cal-Mag Plus is an essential supplement meant to account for deficiencies that may occur within the plant's growth cycle. When used with other essential nutrients, Cal-Mag Plus' supply of calcium, magnesium and iron work to ensure a healthy and robust harvest. It should be used in both vegetative and flowering stages.
Flowering:
So, you've made it through your plants' vegetative stage, you've settled them into their new bigger pot environments, they are looking strong and now you are ready to "flip" them into flowering. The first two weeks of the flowering cycle (8 week total as standard, some strains may take longer/shorter to fully mature) are vital to how the plants starts to develop buds. It is important to keep a heightened "A" & "B" regimen in addition to these time-dependent supplements:
P/K:
As you near your 2nd week of flowering, add some Phosphorous & Potassium for higher yields.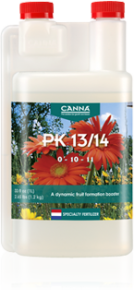 Bloom Solution:
Utilizing an effective Bloom Solution is very important to your garden's flowering period. Be sure to add this supplement to your regular feedings, but do not overfeed. 
Knowing the right nutrients to use is certainly crucial, but it is also extremely important to understand when NOT to use them. This occurs twice during a plant's growth cycle. The first is immediately after you have taken your cuttings; introducing nutrients right away will shock the young clones, stunting their growth and often times causing your young plant to die. Spray nutrient-less filtered water on the fan leaves to ensure proper moisture.
The second time you should not use nutrients is before harvesting; allow at least a full week of nutrient-less filtered watering to ensure that your harvest tastes and smells great!

Keep following WeGrow for more information, industry updates, tips, tricks & hacks to get the most out of your grow!



YOU MIGHT ALSO LIKE THESE